Androniki Chila was born in Piraeus, Greece. She studied Painting at the School of Fine Arts of Athens, from 2001-2006. She also attended Hagiography, Fresco, Mosaic. She followed the scholarship Erasmus-Socrates at the School of Fine Arts in Barcelona. Studied Restoration of Works of Art in Athens, and practiced in the A' Neoclassical Ephorate of Ministry of Culture. Since 2013, she is co-initiator of the Metal Workshop Tacheles, in LilienKulturgarten in Berlin. Her works are in public and private collections. Lives and works in Athens and Berlin.
Androniki Chila has taken over the entire
artistic design. Both the record and the CD
carry her artwork. So even before the acoustic
impression is created, you already know what it's all about.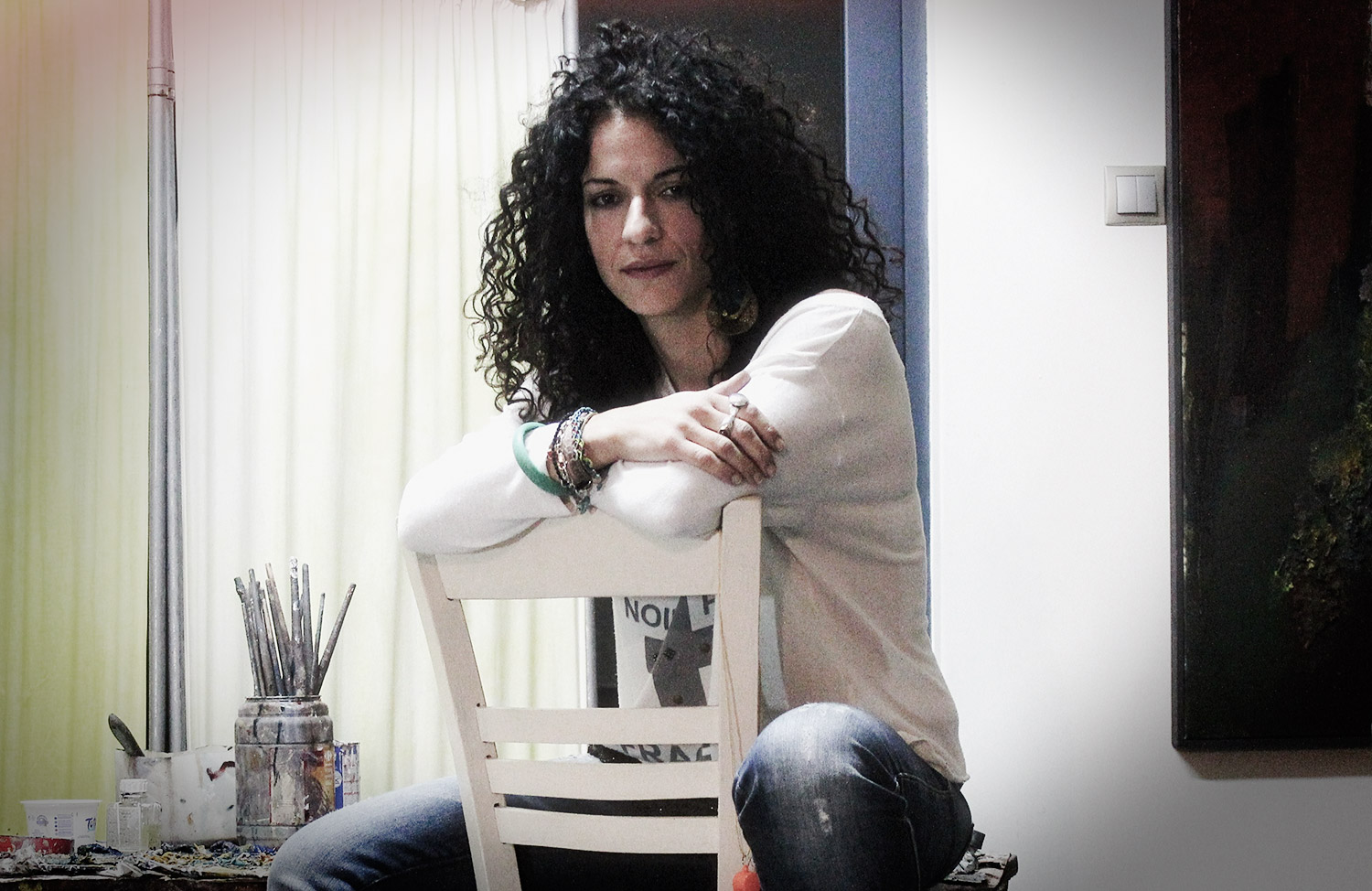 Her work is presented in continuous thematic units, centered on man and his psyche. The lonely figures of Chila are constantly transforming and claiming their integration into space, always in relation to the "other", through an expressionist writing. The touch, with a lyrical mood, opens the eyes to the dream, does not seek the objects, but their hidden cravings. It is a visual search with existential extensions, highlighting each unity as a different phase of the evolving relationship of figure and psychic space.
"His love for music added his passion for creation, give us this excellent listening through the songs of Aπosmos. Aπosmos came to life at a time when we both live in Berlin and the creation is at its peak. We shared the thoughts and quests of the creator, his willings, harmonies, the music.
The cooperation with Vasilis Tzikas went very well- it is very nice to work with Art lovers. As an artist, I was given the opportunity to feel the musical creations of Vasilis and visualize the images that are created within me, through an expressionist writing, rendering feelings, either intertwined or contradictory. The anthropocentric idea of ​​Aπosmos fully agreed with my approach to Art. And I thank him for this beautiful collaboration.